CASE STUDY
Top Oil
"DreamTec Systems was far better than the other suppliers and had a lot more experience than we had initially appreciated."
---

2017-07-24T10:06:25+01:00
Seamus McGovern
Group ICT Manager, Top Oil

"DreamTec Systems was far better than the other suppliers and had a lot more experience than we had initially appreciated."
https://dreamtecsystems.com/testimonials/seamus-mcgovern/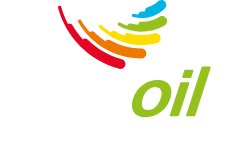 Top Oil is a family-owned business that has been trading for over two centuries. Founded in 1800 by Robert Tedcastle, the Tedcastle Group now incorporates Top Oil, one of Ireland's principal fuel importers and distributors, and Top Kelly Fuels, a leading fuel importer and distributor in Northern Ireland, along with a number of other companies.
| | |
| --- | --- |
| Distribution Network: | The island of Ireland |
| Fleet: | 107 vehicles, 22 depots |
| Integration: | LC3, TE550, TE550 TRUCK III and DrumFlow Electronic Flow Meters and JD Edwards ERP |
The Challenge
With such a large geographical footprint, management at Top Oil was finding it almost impossible to get an accurate picture of field activity to determine current performance and generate meaningful measurements. Precious resources were not being allocated at their optimum and same-day deliveries were difficult to process as the office team had no real-time data to act on.
Top Oil's existing paper-based system also slowed administration down. This, in turn, delayed invoicing and increased debtor days. Waiting for dockets to come back from drivers meant that extra processing was required, stock reconciliation was time-consuming and human error led to unnecessary credit notes and task duplication. Furthermore, the back-office ERP had a limited load manager module, making it hard to allocate and distribute orders efficiently.
Top Oil decided to seek a new, made-to-measure system that would address these critical business issues.

The Solution
Having undergone a negative experience with a previous mobile solutions provider, Top Oil was understandably nervous of falling into the same trap twice. Certainty in system performance was crucial to gain the confidence of its workforce.
We were not picking a supplier, we were picking a partner with a long-term view to make things better."
DreamTec Systems carefully analysed Top Oil's situation and recommended it opt for the full functionality of DreamTec Command. Recognising Top Oil's legitimate concerns over commitment to another technology, our team offered reassurance, explaining that both parts of the system could be tested on a small number of trucks before initiating fleet rollout.
Eight trucks were selected for the meter tracking pilot and our devices were easily installed and linked up with the onboard LectroCount electronic meters. In a matter of days, the office team had real-time visibility over this portion of the fleet.
Top Oil produced a detailed specification of its requirements for mobile fleet management and our development team configured the system in line with these stipulations. Since DreamTec Command is designed in-house, we have the flexibility to tailor the system to suit our clients. Working closely with Top Oil throughout the process, mobile fleet management was ready for testing on a pilot truck within eight weeks.
"Using DreamTec Command you can see that this system has been developed by working very closely with fuel distributors over a number of years, the functionality allows it to be configured to suit your business."
The Results
Top Oil was so impressed by DreamTec Command during the pilot phase that the decision was taken to commission full fleet rollout. Seeing the value and return on investment that the system offered, management approved the conversion of its remaining 26 mechanical meters to electronic, so that every vehicle could be incorporated.
While benefitting greatly from real-time driver oversight and elimination of paper, it is the ability to analyse performance using system-generated data that has had the biggest impact on Top Oil. Individual depots and drivers can be compared and resources redeployed to different locations to meet customer demand. By capturing accurate, up-to-date information on activity and performance, management has been able to make better, more informed business decisions.
This information, coupled with a dramatic reduction in administration time, allows Top Oil to free up capacity, gather momentum and concentrate its efforts into growing the business. Operating costs have been reduced and, with more deliveries, less mileage, decreased debtor days and streamlined order processing, DreamTec Command has contributed to accelerated operations and a healthier bottom line for the company.
"Overall we are delighted with DreamTec Command and the team made it easy to install and rollout across the fleet with minimum disruption to our business."
System Highlights for Top Oil
– Insightful, actionable data that informs business development and resource allocation.
– Paperwork and unnecessary administration eliminated.
– Easy stock reconciliation, better pricing control and faster, accurate invoicing.
– Complete transparency over stock movements and driver activity.
– More time for drivers to deliver fuel and for office staff to concentrate on sales.