CASE STUDY
Johnston Fuels
"The two very complementary parts of the system are a great strength – a good business model to have that is ideal for oil companies who are looking to use technology to innovate. It means DreamTec Systems can offer a complete package and help customers to realise the benefits."
---

2018-11-19T09:26:28+00:00
Geoff Russell
Finance Director, Johnston Fuels

"The two very complementary parts of the system are a great strength – a good business model to have that is ideal for oil companies who are looking to use technology to innovate. It means DreamTec Systems can offer a complete package and help customers to realise the benefits."
https://dreamtecsystems.com/testimonials/johnston-fuels/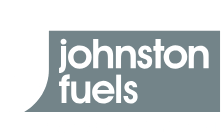 Johnston Fuels is a second-generation family business based in Bathgate, near Edinburgh, and distributes oil, kerosene and LPG across Scotland and England. Established in 1965 by Jimmy Johnston, with only one tanker and a small yard, the business has grown from strength to strength.
| | |
| --- | --- |
| Distribution Network: | Scotland and England |
| Fleet: | 50 vehicles, 8 depots |
| Integration: | TE550, LC3 and TE550 TRUCK III Electronic Flow Meters and FuelSoft ERP |
The Challenge
As Johnston Fuels grew, tracking vehicles and daily deliveries became problematic. With no real-time overview, the customer service team found it increasingly difficult to answer basic queries on the status of deliveries. Any question had to be put to the driver by phone, which meant slowing down progress and causing distraction. For non-attended sites, the company was also experiencing issues in proving deliveries had actually been made.
Driver productivity was hard to measure as the office team had little visibility over individual progress. On top of all that, the company's wide distribution area meant long waits for dockets from remote locations, slowing up invoicing and complicating what should have been simple administration tasks. Johnston Fuels needed to overhaul its system or risk hindering continued growth.

The Solution
Around that time, the company appointed a new finance director who understood the potential for technology to solve customer service, order processing and stock management issues. Knowing that only a few missing tickets are enough to wipe out a day's margin, Johnston Fuels identified a number of providers who could offer a possible solution. Following proposals and system demonstrations, DreamTec Systems was selected as the preferred supplier.
"The supplier brief was to provide us with a solution that would be tailored for us, yet cost-effective and capable of integration. We had a series of demonstrations, but when we saw DreamTec Command it was clear that it was the one we would go for as it was specially designed for oil distributors."
Our system's return on investment sealed the deal for Johnston Fuels, who calculated that the savings to be made on facilitating after-care and customer queries alone would allow the business to recoup the initial cost within two years.
The DreamTec Systems team collaborated closely with the client throughout the process in a series of planning meetings, working demonstrations and site visits. Once the system configuration was finalised, installation was carried out across the depots in line with a strategic rollout plan.

The Results
In addition to streamlining the company's day-to-day distribution activities and order management, DreamTec Command has enabled Johnston Fuels to revitalise its customer service offering. Increased visibility over the fleet means that customer queries can be answered quickly, with 99% being resolved straight away. Real-time information allows the team to be more proactive and professional when dealing with customers. And, as every transaction is backed up with precise GPS coordinates, the team now has unequivocal proof of deliveries made.
"We have made a quantum leap in terms of customer service as we can now tell a customer the sequence of orders, when a delivery is coming, if they are next on the driver's list and if the driver is on his way. We can do it quickly and without having to ring the driver. Now we have PDF copies of signed dockets, so we can respond to invoice queries easily. Our after-care for our customers has improved so much."
Johnston Fuels has also benefitted from improved driver productivity. As management can monitor individual driver performance and take appropriate action, the overall delivery rate per driver has increased.
"Customer retention is number one. DreamTec Command allows us to differentiate ourselves from others with improved customer service."
System Highlights for Johnston Fuels
– Enhanced customer service with real-time information and control.
– Vital proof of delivery for non-attended sites with exact GPS coordinates.
– Full tracking of stock and visibility over delivery progress.
– Accelerated driver and office productivity.
– Instant capture of all sales activity, electronic storage and easy transaction recall.