Choosing DreamTec Systems
We want your decision to work with us to be a simple one.
Changing the way your business operates can be daunting, so we have developed a clear roadmap for our customer engagement and change management process, letting you know exactly what to expect and when.
The process varies somewhat, depending on which components of DreamTec Command you require, but our commitment to openness and transparency throughout does not.

Customer Engagement and Change Management Process
Our customer engagement and change management process ensures that DreamTec Command can be incorporated seamlessly into your organisation in a very short period of time.
From initial enquiry through to full implementation, we can have you up and running with meter tracking in a number of days. Mobile fleet management calls for a more involved implementation. That said, from start to finish, most of our customers are ready to go in an average of about three months.
Our process can be summarised in the seven key steps outlined below: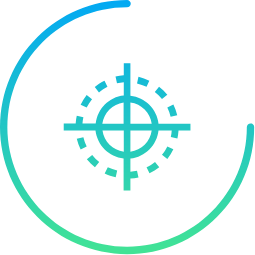 1. Scope, Tailor and Propose
As the first step in the process, we generally organise a webinar for potential clients. Here we take you through the features and benefits of DreamTec Command, showing how it works in action and helping you to determine if it is the right fit for your business.
Then we listen carefully to uncover the specific issues within your company that need to be addressed – is paper hindering your growth, is your current system unreliable or are you losing stock? Whatever the reason, we tailor our plan according to your concerns. Quite often, some of our existing customers use the same electronic meter or ERP package that you might have in place. This lets us demonstrate precisely how DreamTec Command can streamline your operations and enable your company to grow. We then investigate your internal pricing and stock management processes and develop a costed proposal and project plan for moving forward.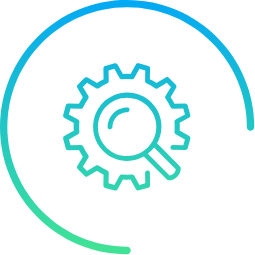 2. Build and Test
Once the proposal is approved, we take one of two steps in line with the chosen system specification.
If the customer is availing of our meter tracking function solely, we supply the device along with easy-to-follow instructions for self-installation and dashboard access. You can purchase as many or as few of our meter tracking devices as you wish, leaving you free to test the system on one vehicle before committing to the full fleet. Following any troubleshooting assistance at the outset, we then advance you to the sixth stage of our process, ongoing support.
Customers who opt for full mobile fleet management, with or without meter tracking functionality, are guided through a more hands-on process. A dedicated project manager is appointed to your account and accompanies you through the entire implementation. They act as your key contact and facilitate regular status meetings as the project progresses.
On your introduction, we liaise directly with your ERP provider as we begin to build the interface. We take them through the system requirements and functions, ensuring they are fully briefed and on board with the process. We answer any questions they may have and then issue precise specifications for the data we require. We also outline what we will do with that information, explain how it will feed back into the ERP system and confirm what format it will be provided in. As soon as we have all the data and permissions we need, our development team proceeds with the interface.
DreamTec Systems has integrated with over 50 ERP packages and is skilled in carefully managing the ERP relationship. We take a collaborative approach, always seeking the best outcome for our customers. Sometimes clients can experience an element of pushback from the ERP supplier but we prepare you for this possibility, equipping you with the insights and responses you might need to keep things running smoothly.
We specify the most appropriate and robust rugged hardware to suit your system configuration. While this is being prepared, our team carries out intensive system testing with the ERP package. By the time it is piloted, the interface will have undergone up to five weeks of testing, leaving us extremely confident in its compatibility and performance.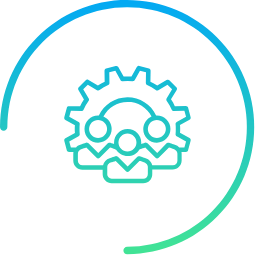 3. Train, Pilot and Refine
Typically, one driver is selected in your organisation to carry out the pilot phase. Our trainer rides along with the driver as he undertakes a full tour using your current system. The trainer mirrors the driver's tasks on the handheld computer, teaching the driver how the system works in a live scenario. This affords the driver the opportunity to give feedback directly, making any suggestions for tweaks and improvements that he might observe. Quite often, the driver is so impressed with DreamTec Command that he swaps systems with the trainer during this initial session.
Half a day is usually sufficient to train most drivers, but our team will stay on location until your pilot driver is fully confident with the new system. We also deliver on-site dashboard training to your office team, making sure that everyone is comfortable with functionality and can get the most out of the system's features. This inclusive approach helps us to build relationships with your personnel and to create internal advocates for DreamTec Command.
Your team then operates under the new system over a number of weeks, recording any issues and suggestions for enhancement from both drivers and head office. These are fed back to our development team and implemented on a cyclical basis until the final system is fully approved.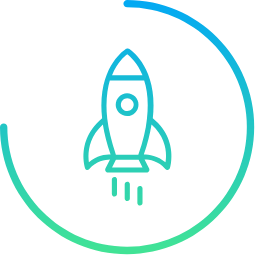 4. Install and Deploy
As soon as the system is finalised, we provide a number of key procedural documents. An individual SLA is issued, setting out the agreed provisions for customer support and billing arrangements. We supply a data integration document for your ERP provider, detailing file structures, along with field layouts, values and descriptions. A 'cheat sheet' is also produced for in-cab troubleshooting.
The hardware is then installed across the full fleet. Installation can be carried out internally by your garage team or we can arrange to set it up for you. The process is quite straightforward and, provided the cab is hardwired, it only requires mounting the cradle for the handheld computer. Unlike many of our competitors' technologies, DreamTec Command links up with your existing meter printer, reducing hardware costs and creating a simple, single-pass transaction for your drivers.
With our 'train-the-trainer' approach, the pilot driver acts as the principal trainer for the remaining drivers in your team. This helps to create buy-in and ensures a smooth transfer of knowledge across the fleet. The pilot driver becomes the first port of call for queries but all drivers are supplied with direct access to our support team.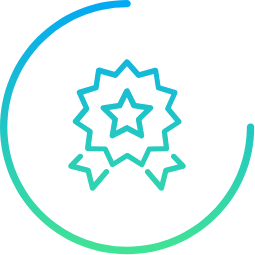 5. Hypercare
After fleet rollout, we then enter a phase of what we describe as 'hypercare'. Lasting approximately six weeks, this entails intensive technical and customer support for your driver and office teams as you bed down DreamTec Command within the company.
We are on hand to answer questions, provide advice and quickly solve any problems you may experience. As we can monitor activity on the dashboard, we are able to keep track of your progress and intervene at any point you might need. Over time, our level of involvement begins to naturally taper off as you become adjusted to the new system.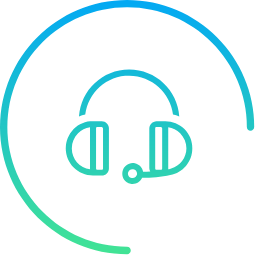 6. Ongoing Support
When the entire team is up to speed and any final tweaks in the system have been completed, customers move to our ongoing support mode and remain there as long as they are with us. We pride ourselves on exceptional customer service and our 'One Call to Fix' mantra means that 98% of customer issues are resolved on the first call.
In the small number of instances where we cannot provide a solution straight away, we log the issue internally and pledge to come back to you within a set timeframe (usually within two hours). We do not issue tickets, preferring a more personal and accountable approach instead. You can read more about our 'In It Together' customer support programme here.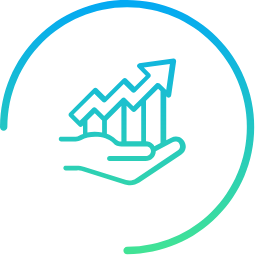 7. Continuous Improvement
Adding value is central to the way DreamTec Systems operates.
We don't believe in resting on our laurels and work hard to bring continuous improvements to our system. Collaborating closely with our customers, we regularly implement new functionality that is specifically designed to meet the needs of the fuel distribution industry. Through an open feedback loop, we capture new ideas and turn them into innovative features that help to evolve your business.
Similarly, we don't view every tweak or change request as an opportunity to charge our customers more. Knowing that we also learn from your input, we favour a reasonable and honest approach to costing.
Updates, enhancements and maintenance are all carried out routinely and frequent performance reviews ensure that DreamTec Command delivers a secure and reliable stock, fleet and order management system that puts you in control.
If we sound like a good fit for your business, talk to a member of our team to find out more.
Billing
Our pricing model is designed to give customers choice. Many competitors offer free hardware but tie their customers into multi-year contracts. This hardware is very often below par and companies can find themselves trapped with an inadequate system that they are forced to endure.
DreamTec Systems offers a better alternative. We supply top-quality rugged hardware at a reasonable price and then charge a monthly servicing fee. We also extend considerable discounts for large orders.
Clients who use our meter tracking function pay a one-off cost per device and a monthly fee per vehicle thereafter. This gives them unlimited dashboard and smartphone app access and the support of our excellent customer service team.
In addition to a small charge for system activation, the initial outlay for mobile fleet management covers the cost of hardware. As such, the final figure depends on the nature and quantity of the hardware selected but we always keep prices as low as we can. Once the system is up and running, we just bill a monthly maintenance and service fee. As with meter tracking, this includes unlimited login licences and open access to our dedicated support team. All logins can be configured by user, so you can control who sees what and when.
Electronic billing and direct debits keep the process simple. And, with no minimum contract, you are free to move on at any time – but we are happy to say that would make you a first.
Technical Requirements
An electronic meter is all you need to get meter tracking active on your fleet. We have integrated with every single meter brand that customers have presented to us, so we are confident we can fit with yours too.
Mobile fleet management works with your in-house ERP or accounts package. Having integrated with over 50 different software brands, it is likely that we have experience with yours. If not, we will coordinate directly with your ERP provider to seamlessly integrate our system.