CASE STUDY
DCC Oil Ireland
"The main objective for getting DreamTec into the Emo Oil fleet was complete meter integration. Which means that we have complete integrity over every litre of oil we deliver on a daily basis."
---
2023-10-13T14:22:49+01:00
Brian Hynes
Distribution Manager, DCC Oil Ireland
"The main objective for getting DreamTec into the Emo Oil fleet was complete meter integration. Which means that we have complete integrity over every litre of oil we deliver on a daily basis."
https://dreamtecsystems.com/testimonials/dcc-oil-ireland/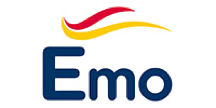 DCC is a leading international sales, marketing and support services group with a clear focus on performance and growth. Founded in 1976, DCC operates through four divisions: LPG, Retail & Oil, Healthcare and Technology.
DCC Retail & Oil – is a leader in the sales, marketing and retailing of transport fuels and commercial fuels, heating oils and related products and services in Europe. DCC operates in Ireland through leading brands such as Emo Oil, Jones Oil and Campus Oil.
| | |
| --- | --- |
| Distribution Network: | Ireland |
| Fleet: | 101 vehicles across Emo Oil, Jones Oil and Campus Oil |
| Integration: | Emco Wheaton DRUM, Alpeco, LectroCount and Mechtronic EMR III |
The Challenge
Before working with DreamTec, DCC Oil Ireland predominantly captured documents manually which were then physically stored for compliance purposes. Having a multitude of brands, vehicles and thus meters in their business, DCC sought a technological partner that could streamline and automate operational tasks, across a variety of different flow meters.
"Previously compliance was performed via a paper-based system, resulting in shelves of lever arch files for each truck. From an admin point of view, DreamTec helped us ten-fold."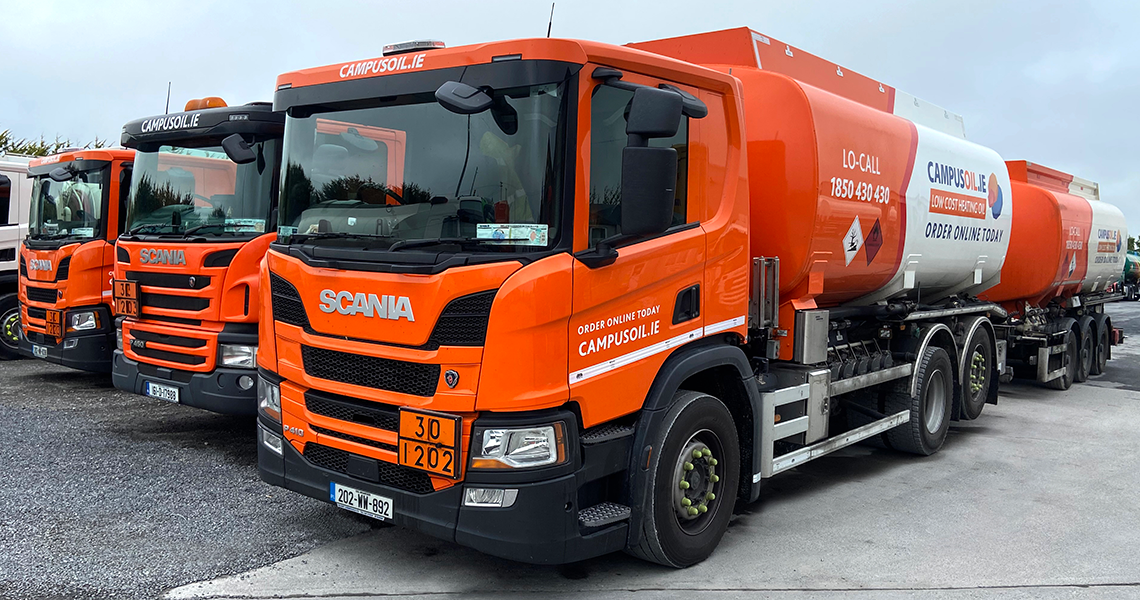 The Solution
"We can see live how many litres are leaving the truck. Customers can be invoiced immediately, and we get the delivery document back in office live."
Operational focus and continuous improvement are integral to how DCC create value, they continuously benchmark their businesses to ensure that they maintain and improve efficiency levels. With this key business ethos in mind, in April 2021, DCC's Emo Oil rolled out the installation of DreamTec systems into their fleet.
Due to the successful integration of the DreamTec system, DreamTec was shortly afterwards implemented into the Campus Oil fleet, providing an immediate overview of vital activities in the business. DreamTec's system is fully integrated in over three different brands and eight flow meter models within the DCC Oil Ireland fleet.
The Results
In support of DCC's drive to safely enhance operational efficiencies, DreamTec has vastly reduced inefficient, manual processes in the business. Data is drawn directly from the meter – reducing processing mistakes and allowing for a live overview of the fleet's movements and stock. DreamTec has helped simplify compliance through enabling digitally-captured inspection forms which are then collated in a central, secure repository.
The system facilitates easy data recall, which assists in detailing key performance indicators (KPIs) across the various brands of the business.
"I can easily perform monthly reports for senior management. I can break down our productively exactly across the Emo or Campus fleet on a daily basis."
DreamTec's support team effectively supported the change management process allowing for the seamless implementation of DreamTec across the various fleets.
"Out of the fleet of nearly 60 trucks, between Campus and Emo, we didn't have one day where there was a truck off the road for a full day because of it. I found that the support from the DreamTec guys was very good, they were always available on the phone or to call out."
System Highlights for DCC Oil Ireland
– Full integration into any meter type.
– Transparency over vital business activities, across different brands.
– Increased operational efficiency.
– Live view of order progress and expedited customer billing cycle, resulting in an enhanced customer experience.